Question of the week
: When you step out of your USUAL genre what do you like to read? Best books in that genre?
My Answer:
I don't have an usual genre that I read. I read kid books, YA books, Science-fiction, Mystery, Romance, Christian, Historical, Crime, and Non-Fiction.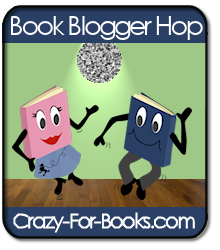 Question of the week:
How did you find out about
book
blogging
and what made you decide to start one yourself?
My Answer:
I use to have a a book group on MSN before they got rid of all the groups. I briefly started a blog on wordpress before moving over to blogger. I just wanted a place to write about my love of reading.