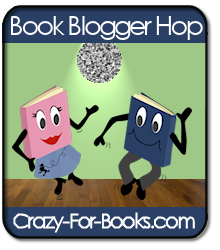 Question of the week:
What are three of your favorite book blogs and/or communities? Why do you like them?
My Answer:
1. Shelfari - I have all the books I own on there. I love the shelf widgets that I can display on my blog. 2. GoodReads - a great book community. It also has giveaways you can enter to get free books. 3. Book Blog Ning is a community for book blog reviewers. I have made several publisher/agent contacts from there.
Question of the week:
What writing device or trick most irritates you when reading a book? For example, if an author employs an omnipotent narrator that is sometimes considered bad form.
My Answer:
I don't like it when an author uses several narrators throughout one book. I've even read a few where every chapter had a different narrator. This can become confusing at times.