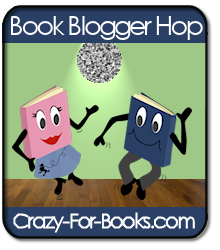 Guest Host this week is: http://soonrememberedtales.blogspot.com/
Question:
Banned Books Week ends on the 6th. How do you feel about books being challenged to be banned from libraries or schools? Have you read any banned books?
My Answer:
I can understand schools banning books that contain strong sexual content and questionable materials, but I don't think public libraries should. I recall Judy Blume's books being banned from libraries. Are her books any worse than the countless harlequin paperbacks that libraries carry?
I'm surprised that our government hasn't created a rating system for books, where you have to be over a certain age to check out a book with explicit content.
Do we really need to ban the books that the people want to read?
Question of the Week:

What do you hope to accomplish with your blog? Is it to one day become an author yourself, just for fun, maybe get some online attention, or maybe something very different?
My Answer:

I'm already a published author with my short stories appearing in a few ezines, magazines and anthologies. I created my blog when MSN deleted all of their groups. For me blogging is a creative outlet and a place where I can write about my love of reading and writing. I kind of just fell into reviewing books for a few independent authors. Then eventually it led me to working with agents and major publishers. Early this year I took a gamble and bought a domain and hired a blog designer. Since then I have more than doubled my traffic and readers. I've also had the chance to review DVDS and other products.